MINDFULNESS MEDITATION PRACTICE
Every Thursday at 18.00 at Võluvõru, III floor
INTRODUCTION on Thursday, Oct 1, 2020 at 18.00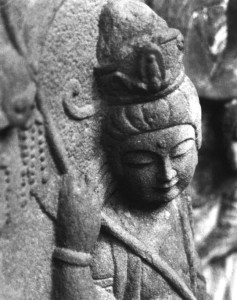 How to survive in a world that is so drastically and quickly changing?
How to navigate through the challenges of everyday life and still keep a sense of one`s self, being able to listen to an inner voice that can show a direction?
How to separate the essential from the non-essential?
MINDFULNESS is the practice of watching/witnessing the mind which – besides the necessary daily decisions – creates countless sceneries that confuse, judge, frighten, burden and restrict us.
When, over time, with continuous pratice, we create a distance to our own dramas, we discover completely new ways of approaching our life.
Every living being on this planet is connected to a bigger Whole and we need to re-establish this connection within our hearts so that trust arises and our innate intelligence can start to function.
There will be a silent sitting for about 45 minutes and then, for those who want, there will be help from Sona to deal with the more unpleasant or disturbing feelings that might come up with the silence.
A session lasts 1 1/2 to 2 hours and the entrance fee is 12,- €
For people who speak only little English, there will be translations from the group members. Sona also speaks Russian.
Tel. 5526717